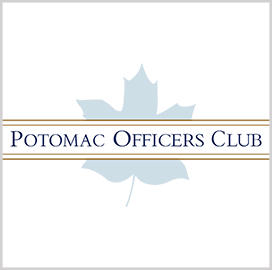 Carahsoft
Carahsoft to Serve as Master Government Aggregator for HashiCorp's Cloud Offerings
Carahsoft Technology, a government information technology solutions provider, has announced that it will serve as HashiCorp's master government aggregator and will make its cloud infrastructure provisioning and management products available on Carahsoft contract schedules.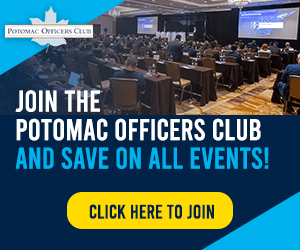 Hashicorp's suite of offerings will be available through Carahsoft's NASA Solutions for Enterprise-Wide Procurement V and OMNIA Partners contracts and reseller partners, Carahsoft announced Thursday. 
"As the demand for IT modernization solutions continues to grow, it's crucial to provide our government customers and reseller partners with a product suite that provides continuous control, visibility, monitoring and security to power their missions and enable each of their unique use cases," said Natalie Gregory, Carahsoft's vice president of sales and a Potomac Officers Club member.
HashiCorp software is now also available under Carahsoft's Air Force DevSecOps basic order agreement, which was established to support the service's Air Force LevelUP mission.
Based in San Francisco, HashiCorp offers government cloud infrastructure automation solutions for operations, security, networking and application delivery. 
The company's offerings include HashiCorp Terraform, HashiCorp Vault, HashiCorpHashiCorp Consul, HashiCorp Nomad, HashiCorp Vagrant and HashiCorp Packer. 
According to Carahsoft, HashiCorp's solutions portfolio provides extensive management and security capabilities for infrastructure and allows agencies to adopt the cloud operating model.
The suite also gives public-sector end-users various tools and methods for complete visibility, simplified operations, development and deployment. 
Michael Graff, HashiCorp's global channel chief, said CarashSoft's public-sector expertise and customer-centric approach makes it an ideal master government aggregator for his company. 
"Partnering with Carahsoft as our Master Government Aggregator enables government agencies to easily procure HashiCorp enterprise solutions and accelerate their journey towards adopting a cloud operating model," Graff added.
Category: Member News
Tags: Air Force LevelUP Carahsoft cloud cloud infrastructure Department of Defense DevSecOps HashiCorp Master Government Aggregator Member News Michael Graff multi-cloud NASA Solutions for Enterprise-Wide Procurement Natalie Gregory OMNIA POC member SEWP U.S. Air Force