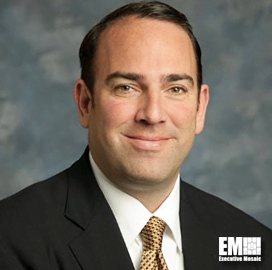 Carl De Groote
Area VP
Cisco
Carl De Groote, Area VP for US Federal at Cisco
Carl De Groote, a Potomac Officers Club member, has served as Cisco's area vice president for U.S. Federal since November 2019, leading the team focused on sales, engineering, business development and partner relations. 
Previously, he was senior director for U.S. Defense for more than three years, overseeing the digital migration of the military branches in land, air, sea, cyberspace and outer space. 
From August 2013 to August 2016, De Groote held the position of senior sales director for U.S. public sector architectures and client application organization, heading a group of 240 professionals serving government clients and partners. 
He was also a sales director for civilian agencies operation for three years, managing a sales team that worked with federal customers, including the departments of Homeland Security, Agriculture, Treasury and Health and Human Services, as well as the Postal Service and the Social Security Administration.  
De Groote took on the role of regional manager for health care and entitlement agencies from May 2006 to August 2010, focusing on strategies and helping launch Cisco's Connect to Care, a program meant to technology services related to health issues. 
He began his career at Cisco serving as a major account manager for the Department of Homeland Security for close to two years, tasked with maintaining the organization's relationship with the agency. 
During his tenure, the San Francisco, California-based IT company secured a potential two-year, $724M joint enterprise license agreement with the Defense Information Systems Agency to continue to offer technical support and services in the Department of Defense. 
The Smart Net Total Care JELA II award has a one-year base term with a 12-month option period that may extend work through June 17, 2021. 
De Groote was a national account manager from August 2001 to October 2004 at Oracle, a company that provides cloud and platform services for public and private customers. 
He earned his bachelor's degree in business administration from Loyola University Maryland.
Category: Executive Profiles
Tags: Carl De Groote Cisco data-driven platforms Executive Profiles intuitive AI-driven solutions LinkedIn Loyola University Maryland networking US Federal