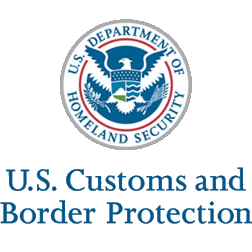 CBP Conducts Interoperable Blockchain Test for Intellectual Property Security
Customs and Border Protection has concluded an interoperable blockchain proof of concept run by the Office of Trade aimed at preventing intellectual property rights theft.
Blockchains used in the pilot prevent the leakage of sensitive information on U.S. imports, including personally identifiable information and trade secrets.
According to Brenda Smith, executive assistant commissioner of the Office of Trade, said the pilot showcases the potential of combining new technology with the traditional trade mission of protecting the U.S. economy, Fedscoop reported Monday.
During the pilot, CBP used a single access point in the blockchain to connect data to products and licenses correctly, thereby reducing the number of physical examinations. The agency first demonstrated the seamless integration of multiple blockchain programs in September 2018.
Category: Popular Voices
Tags: blockchain Brenda Smith CBP Customs and Border Protection Department of Homeland Security DHS FedScoop information protection Popular Voices