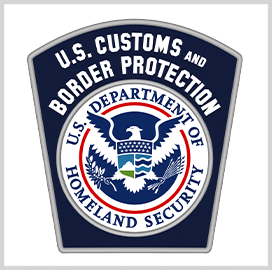 CBP
CBP Enterprise Cloud and Integration Service Scheduled for Release in Early 2021
The Customs and Border Protection is scheduled to release its Enterprise Cloud and Integration Service contract solicitation sometime between the first and second quarters of 2021. 
During an ACT IAC cloud management webcast, CBP's executive director of the Enterprise Data Management and Engineering Directorate, Edward Mays, said the contract will help the agency manage costs relative to cloud services and facilitate a way to maximize offerings from commercial cloud service providers. 
Mays considers tracking cloud provider bills as one of the biggest challenges tied to cloud migration, citing the agency's decision to adjust commercial consumption-based pricing for cloud technology, FCW reported Thursday.
To facilitate cost tracking, Mays said the agency is looking to implement a proof-of-concept that will help simplify cloud bills from multiple cloud providers into understandable billing within the CBP enterprise. The envisioned proof-of-concept could leverage artificial intelligence and robotics process automation capabilities, Mays added.
In addition, the ECIS contract will set up an integrator to help the CBP make use of CSPs and infrastructure-, platform- and software-as-a-service offerings. 
Currently, the agency leverages offerings from CSPs such as Amazon Web Services and Oracle Cloud, as well as cloud platforms like SalesForce. CBP also relies on cloud enterprise services including Office 365 and Zoom. 
According to Mays, services offered by these platforms provide the CBP with greater efficiencies and capabilities as it fulfills its missions in border security, travel and trade.
Category: Popular Voices
Tags: Amazon Web Services CBP cloud cloud services Customs and Border Protection ECIS contract Edward Mays Enterprise Cloud and Integration Service FCW Oracle Cloud Popular Voices SaaS Salesforce software as a service