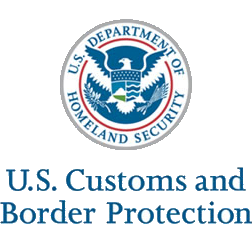 CBP Seeks Comments for Enterprise Cloud Integration Services
The Department of Homeland Security's Customs and Border Protection division has issued a request for comments for enterprise cloud integration services.
CBP said it wants to migrate its Office of Information and Technology information systems to a full-service, cloud-based system.
"The objective is for the industry partner to acquire, operate, manage, report on and provide subject matter expertise on all cloud-computing services directly from commercial cloud service providers," CBP said in its SAM .gov post.
The agency expects the initiative to improve mission continuity amid the agency's IT modernization, to modernize service delivery and to enhance the agency's security posture in accordance with the Center Optimization Initiative and Cloud First policies, MeriTalk reported Thursday.
OIT fulfills three roles: operating and maintaining the agency's IT infrastructure, securing the infrastructure and developing new capabilities. 
The contractor shall provide the ability to acquire communication service providers, infrastructure-as-a-service, platform-as-a-service, software-as-a-service and anything-as-a-service services. 
It shall also deliver CSP resources, CSP-CBP network personnel connectivity and cloud access point. CBP also needs help with compliance with government security policies.
CBP's other objectives include technical parity, interoperability/portability, operational excellence, service pricing parity, superior contract management, security and license portability across all offered clouds. 
The agency is also interested in the implementation of application program interface networks, building mobile solutions, defining, defining container strategies, supporting operations and data management.  
The ECIS contractor shall leverage capable public cloud offerings that comply with all applicable government security policies. The provider will be responsible for integrated cloud oversight, reporting and support services. Interested parties may submit comments until May 6.
Category: Future Trends
Tags: CBP cloud Cloud First Customs and Border Protection Data Center Optimization Initiative ECIS enterprise cloud integration services Future Trends IT Modernization IT systems MeriTalk Office of Information and Technology request for comments