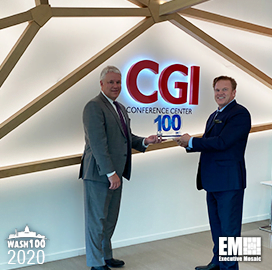 Tim Hurlebaus
President
CGI Federal
CGI Federal President Tim Hurlebaus Receives Third Wash100 Award
CGI Federal President Tim Hurlebaus has received his third Wash100 award from Executive Mosaic for securing valuable contracts and acquisitions for his company, in addition to growing its technology offerings.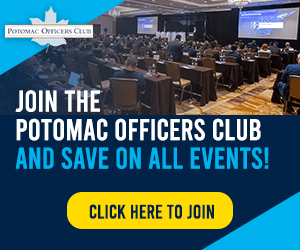 Executive Mosaic CEO Jim Garrettson inducted Hurlebaus into the 2020 edition of Wash100, which recognizes leaders in the government contracting space who demonstrate skills in leadership, innovation, reliability, achievement and vision. 
Hurlebaus previously received the award in 2016 and 2019 for leading CGI Federal and for serving customers in the defense, intelligence and civilian sectors of the federal government. 
He most recently led CGI Federal's acquisition of TeraThink in a bid to expand enterprise application services for federal government clients. 
The acquisition is expected to let CGI Federal develop its consulting capabilities and adopt TeraThink's data analytics, application development and Agile enablement capabilities in its information technology portfolio. 
According to Hurlebaus, CGI Federal and TeraThink share a culture of delivering services, maintaining client satisfaction and meeting the evolving needs of customers. 
CGI also acquired Annams Systems, a provider of asset management software products and services. CGI entered into a definitive agreement in August 2019 and sealed the acquisition the following month.
"CGI's merger with Sunflower Systems is aligned to our Build and Buy strategy, providing opportunities to expand our offerings to the public and private sector, and offering IT modernization opportunities aligned with our strategy," Hurlebaus said. 
Executive Mosaic is an international leadership organization and media company that annually recognizes Wash100 awardees. Winners are selected based on editorial choice and the result of a community vote.
Category: Popular Voices
Tags: acquisition Agile Annams System CGI Federal consulting contracts Executive Mosaic Popular Voices software TeraThink Tim Hurlebaus Wash100