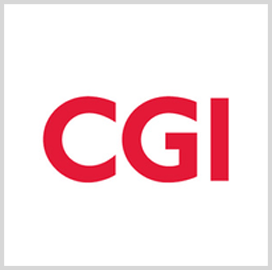 CGI
CGI Secures $400M Contract for DOJ Support Services
CGI Federal has received a potential $400M indefinite-delivery/indefinite-quantity contract to deliver mail and general support services to the Department of Justice. 
A follow-on support services deal held by the organization for 10 years, the agreement has a one-year base period with four option years and two additional one-year award terms.
The transaction indicates that the company will provide various shared services to the offices, boards, divisions and bureaus within the agency and across other federal units. CGI will use the newly acquired unit Sunflower Asset Management Solutions to implement the services. 
Stephanie Mango, senior vice president at CGI, said the company will continue to assist the DOJ with mission-critical shared services. 
"CGI's governance, corporate infrastructure and more than 10 years of partnering with DOJ provide an in-depth understanding of the agency's operations, enabling us to react quickly, with the utmost sensitivity and discretion," she said.  
In March 2019, the company landed a potential 10-year, $222.9M contract to create an electronic procurement system for the Department of the Navy. 
The contract calls for the organization to provide the ePS contract writing platform for the agency to handle contracting requirements for supplies, grants, services and construction projects.
The system is meant to process data and integrate with other electronic platforms in the Navy, the Department of Defense and other federal agencies.
In August 2018, the company built a complex in Virginia designed to facilitate operations and serve government customers in the D.C. region. Called the CGI Federal innovation center at the Marymount University campus in Arlington, the site features the latest technology platforms that allow the organization to collaborate with clients. 
CGI Federal is a wholly owned subsidiary of CGI Inc., focusing on partnering with federal agencies to provide IT services for defense, civilian, healthcare and intelligence missions. 
Established in 1976, CGI is one of the largest independent IT and business consulting services companies in the world.
Category: Contract Vehicles
Tags: CG contract award Contract Vehicles Department of Justice IDIQ Mail and General Support Services mission support services Stephanie Mango