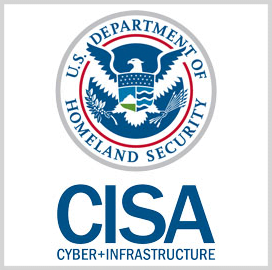 Chad Wolf Defends CISA's Budget Cut Amid Election Security Concerns
Chad Wolf, the acting secretary of the Department of Homeland security, has defended the $300M budget cut for the Cybersecurity and Infrastructure Security Agency. He said CISA's $2.7B budget was an increase over the White House's proposal and more than covers the costs of the agency's efforts, which include election security.
Ranking Member Mike Rogers questioned the budget cut following DHS's announcement that cybersecurity is one of its priorities, MeriTalk reported Tuesday.
Rep. Jim Langevin raised concerns about foreign threats to election security, infrastructure and cyber espionage. Wolf said 2020 will be "the most secure election, praising the election security efforts of CISA Director Chris Krebs. He said CISA's previous funds will be carried over and that Krebs himself is confident the budget is sufficient.
During the hearing, Wolf praised CISA Director Chris Krebs' efforts to strengthen election security, saying the 2020 eection wil be the "most secure. CISA was "very forward leading," he added. 
He also welcomed the approval of funding for 500 new DHS cybersecurity employees across, saying "While advanced physical capabilities and technologies are important, the department's greatest asset remains out workforce."
Category: Popular Voices
Tags: budget Chad Wolf Chris Krebs CISA cybersecurity Department of Homeland Security election Jim Langevin MeriTalk Mike Rogers Popular Voices White House