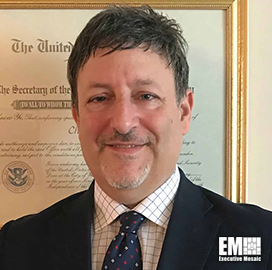 Charles Brooks, CEO, Founder of Brooks Consulting International
Charles "Chuck" Brooks currently serves as president of Brooks Consulting International, a Singapore-based government relations and marketing firm, which he established. A globally renowned cybersecurity expert, Brooks established himself across the public and private sectors through numerous event engagements and writings on cyber tech and policy in several publications, including Forbes, Huffington Post, The Hill, Federal Times, NextGov and Government Security News. Brooks' ties with the federal government can be traced back to his contributions in establishing the Office of Legislative Affairs within the Department of Homeland Security, where he also served as the first director of legislative affairs for the DHS Science & Technology Directorate, Brooks CI posted.
He is a multi-awarded executive, having been awarded the Cybersecurity Excellence Awards Winner for 2017 and Cybersecurity Marketer of the Year Winner in 2016. Outside of the federal sector, Brooks worked for General Dynamics' mission systems business as a principal market growth strategist for cybersecurity systems. He was also appointed as vice president in companies including Xerox, OSI Systems' Rapiscan Systems subsidiary and SRA International. Brooks earned his bachelor's degree from DePauw University and a master's degree from the University of Chicago. He also holds a Certificate of International Law from The Hague Academy of International Law, Netherlands.
Category: Executive Profiles
Tags: Brooks Consulting International CEO Charles Brooks cybersecurity Executive Profiles General Dynamics govcon Xerox