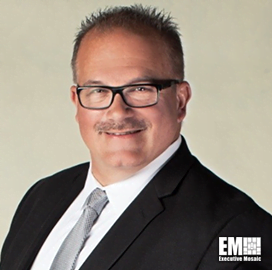 Charles De Sanno
SVP
Booz Allen Hamilton
Charles De Sanno, Senior Vice President at Booz Allen Hamilton
Charles De Sanno is a senior vice president at Booz Allen Hamilton, where he is responsible for the Department of Veterans Affairs health portfolio, including all aspects of service delivery.
His duties also include assessing candidate solutions, terminating older methodologies and growing Booz Allen's technology services, with emphasis on mobility, government shared services, agile, DevOps and the cloud.
He is also the president of the Greater Omaha Chapter of AFCEA International, having been appointed in October 2019.
Before joining Booz Allen in January 2017, De Sanno briefly served as the chief operating officer for Leidos subsidiary, Systems Made Simple, giving him responsibility over a $1.2B VA business portfolio, according to his LinkedIn profile.
His contributions for Systems Made Simple were deemed instrumental in the development of VA's medical appointment scheduling system, which reduced wait times and transformed veterans' healthcare access.
De Sanno's time with System Made Simple dates back to when it still operated under Lockheed Martin. During his initial stint as the company's SVP of client health information technology and systems engineering, he led the establishment and execution of overall strategic direction regarding healthcare information systems solutions and innovation.
He spent much of his career taking on a variety of leadership positions at the VA, including serving as the executive director for enterprise technology and infrastructure engineering and chief information officer for the New York, New Jersey and mid-Atlantic VA hospitals.
De Sanno's 25-year career at the agency was also highlighted by his time leading the deployment of the VA Computerized Patient Record System in the early 1990s and the development of the VistA hardware platforms.
Category: Executive Profiles
Tags: Booz Allen Hamilton Charles De Sanno Department of Veterans Affairs Executive Profiles health information technology Leidos Lockheed Martin Systems Made Simple VA