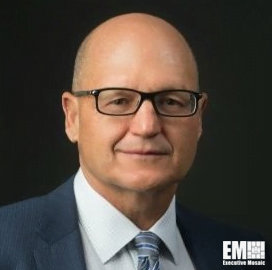 Charles Mathis
CFO and EVP
SAIC
Charles Mathis to Step Down as SAIC CFO in Early 2021
Charles Mathis, a Potomac Officers Club member, is set to retire as Science Applications International Corporation's chief financial officer on Jan. 29, 2021. The retirement wraps up his career at SAIC, which began in November 2016. 
Mathis, who is double hatted as executive vice president, will stay until early 2021 to ensure a smooth transition, SAIC said.
A 30-year industry veteran, Mathis has working experience in the defense, technology, and financial sectors. In addition, he has experience in mergers and acquisitions, finance and accounting, financial controls and U.S. government contracting and compliance.
Nazzic Keene, chief executive officer of SAIC, expressed gratitude for Mathis' leadership over the last four years, citing the company's $2.6B growth. According to Keene, a 2020 Wash100 winner, Mathis' experience and financial acumen contributed largely to SAIC's two recent acquisitions.
Before working for SAIC, Mathis was the EVP and CFO of ScanSource, a technology services provider based in Greenville, South Carolina. During his four-year tenure at the company, Mathis was in charge of all finance and accounting activities. 
Previously, he also served as the CFO for Force Protection, a public and global manufacturing and service company now owned by General Dynamics, and Elbit Systems subsidiary EFW. In addition, he worked for Fairbanks Morse Engine in 2003 as vice president of finance. 
Mathis earned his bachelor's degree from Wake Forest University before completing his master of business administration degree from the University of Chicago.
Category: Member News
Tags: Charles Mathis executive movement Member News Nazzic Keene POC member SAIC Science Applications International Corporation