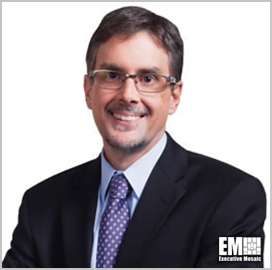 Charles Onstott
SVP and CTO
SAIC
Charles Onstott, SVP and CTO at SAIC
Charles Onstott, senior vice president and chief technology officer at SAIC since April 2017, leads the company's strategic direction in technology, including logistics and supply chain, IT, advanced analytics, and hardware and platform integration.
He is also in charge of due diligence of prospective acquisition goals to evaluate their technical performance, according to his Linkedin profile. 
In addition, Onstott heads the organization's product management capabilities, R&D, strategic alliances, and the fellows program. He teams up with field teams to carry out programs and campaigns, achieve business objectives and establish networks. 
Onstott, a Potomac Officers Club member, brings over 25 years of technical, general management and executive direction in the role, specializing in using technology to expand and maintain business and technical operations. 
In particular, he was credited for growing the company's annual technology investment by 50 percent by enhancing the R&D portfolio performance and improving approach to client requirements, service strategies and market segment plans. 
Previously, Onstott served as senior vice president and service line manager for the organization's services in key emerging technologies in cloud, cyber and data science. During his tenure, he led the business unit in enhancing operations and revenues by tapping into new markets and customers, increasing the cloud computing business and improving services in analytics and data science. 
He was also the chief technologist for the company's integrated services management center, designing IT infrastructure services for over 400,000 users mainly in the Department of Defense and other federal agencies. 
Early in his career, Onstott joined Cecil's Computers as a Unix systems specialist and Associates in Accounting as computer systems administrator. 
He graduated from the Oklahoma State University with a degree in philosophy and earned his master's degree in divinity from the University of Chicago.
Category: Executive Profiles
Tags: Charles Onstott Chief Technology Officer Executive Profiles LinkedIn Oklahoma State University SAIC Science Applications International Corporation University of Chicago