Chris Garner,
Senior Director,
Proofpoint
Chris Garner, Senior Director of Federal Sales at Proofpoint
Chris Garner serves as the senior director of federal sales at Proofpoint, which provides cybersecurity and compliance solutions. In the said role, Garner is responsible for leading a team focused on promoting company services for defending the workers and critical data of government agencies from cyber-related attacks. Proofpoint's offerings include email protection, data loss prevention, cyber threat intelligence and cloud security. Garner, a Potomac Officers Club member, joined Proofpoint in January after seven years at software manufacturer Permuta Technologies, according to his LinkedIn profile.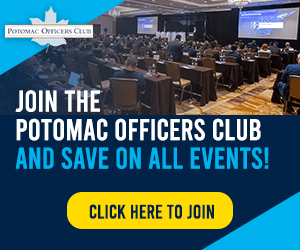 Permuta delivers workforce readiness and optimization solutions for military and civilian organizations. The company hired Garner in August 2015 as general manager of sales and marketing. He held other positions at the company, including interim CEO and chief revenue officer.
The senior director has more than 20 years of experience in the technology industry. Prior to Permuta, Garner served as director of public sector sales at Paxata, which offers a self-service data preparation solution that simplifies big data for analysts, data architects, data scientists and IT teams. He also became a sales director at Endgame and Fortinet and was appointed as business development director at Asecntium.
Early in his career, Garner worked as an account executive at Microsoft and as a regional sales manager at Blackboard. He holds a bachelor's degree in economics and business management from the University of Maryland.
Category: Executive Profiles
Tags: Chris Garner cyber defense executives Executive Profiles LinkedIn Proofpoint Senior Director