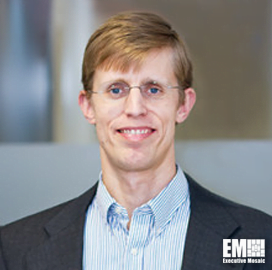 Chris Hagner
SVP of Cyber Analytics
Novetta
Chris Hagner, SVP of Cyber Analytics at Novetta
Chris Hagner is a 25-year industry veteran who currently serves as the senior vice president of cyber analytics at Novetta, an information technology and services provider based in McLean, Virginia, that specializes in identity intelligence, entity resolution, big data analytics and cybersecurity analytics.
Prior to taking charge of Novetta's cyber analytics division, Hagner was responsible for the company's technology practice as the SVP of products and technology. In his previous role, Hagner provided executive oversight on the delivery of Novetta's commercial products and corporate research and development investments, according to his LinkedIn profile.
Hagner entered Novetta in March 2012 as the SVP of the company's Information Exploitation division, in which he focused on developing large-scale data analytic solutions in support of federal clients. 
Prior to joining Novetta, Hagner worked for IT company White Oak Technologies for a decade as the director of defense intelligence. In the said role, Hagner worked with White Oak's largest and oldest client to develop advanced data analytics solutions for the defense and intel community. During his tenure, White Oak saw an annual 30 percent professional service engagement growth and a staff expansion to 75 members. 
He also briefly served as the senior director of software development at online media company The Motley Fool. For nine months, Hagner and his team maintained the company's commercial website and oversaw large scale email delivery to internal data analytic platforms.
Earlier in his career, Hagner held leadership positions at American Management Systems, Loki Technologies, Noblestar Systems and Soapbox.com.
He completed his bachelor's degree in mechanical engineering from Washington University in St. Louis before earning his master of business administration degree in entrepreneurship from George Mason University.
Category: Executive Profiles
Tags: Chris Hagner cyber analytics entity analytic solutions Executive Profiles George Mason University Novetta White Oak Technologies