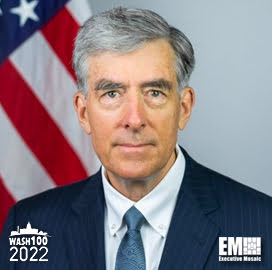 Chris Inglis,
Director,
ONCD
ONCD Director Chris Inglis Shares Insights on Upcoming Cyber Strategy
The Office of the National Cyber Director will soon lead the implementation of a new strategy that is expected to transform the United States' digital landscape and cybersecurity posture.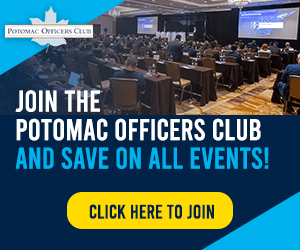 Chris Inglis, the director of ONCD, a Wash100 winner and a past Potomac Officers Club speaker, said the White House agency worked with other federal agencies, industry partners and stakeholders in developing the plans, which are expected to be released in the coming days. Inglis, a 2022 Wash100 winner, also shared in a conference held in October that the cyber strategy will push for cyber regulations.
The ONCD envisions a unified cybersecurity strategy that improves information sharing, private-public partnerships and the alignment of resources for cyber resilience, FCW reported Monday.
According to Inglis, a holistic approach and strong investments from industry and government stakeholders are necessary to make the strategy successful.
On the matter of ONCD's engagement with industry members and stakeholders, Ross Nodurft, the executive director of the Alliance for Digital Innovation, said his organization encouraged the White House agency to encourage cybersecurity over compliance. He also said ADI called for the harmonization of the cyber regulatory landscape.
Nodurft said ADI wants the strategy to recognize the value that IT modernization brings.
The ONCD's cyber strategy prioritized stakeholder engagement, supply chain security, improved planning and incident response for critical infrastructure and budget reviews and assessments of federal cyber resources in its plan. While the priorities of the plan are known, neither ONCD nor the Cybersecurity and Infrastructure Security Agency provided a specific timeline for the release of the finalized strategy.
Category: Speaker News
Tags: Chris Inglis cyber strategy FCW industry news Office of the National Cyber Director Ross Nodurft Speaker News