Christina Seiden,
Vice President,
Excella
Christina Seiden, Vice President of Strategic Growth at Excella
Christina Seiden is the vice president of strategic growth at technology consultancy Excella, working out of Arlington, Virginia. She is an executive leader with over 20 years of experience expanding revenue by exceeding financial targets, winning complex deals and managing profitable programs for the technology consulting sector, according to her LinkedIn profile.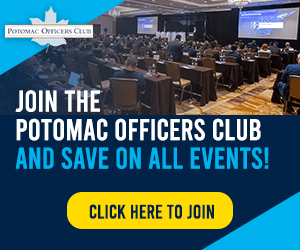 Seiden is noted for being quick to identify high-potential growth opportunities and to deliver programs that drive top-line growth and bottom-line performance. She offers diverse industry expertise in the global public sector, health care, financial services, insurance, transportation, justice and public safety markets.
Seiden joined Excella in June 2020. Her current role calls for providing clients with a plethora of technical knowledge, spanning agile strategy and transformation, artificial intelligence and analytics, portfolio rationalization, and cloud advisory and migration services, her profile further states.
Before joining her current employer, Seiden worked as senior vice president of operations at NCI Incorporated. In that role, she led all aspects of profit and loss management, sales, business engineering, and service delivery for the firm's agile and analytics operating unit.
Earlier in her career, Seiden served as vice president and sector leader at CGI, another information technology consulting company. During an almost five-year period, she worked in positions of increasing responsibility across CGI's Federal Health operating unit.
Seiden earned her dual degrees in legal studies and business administration from William Woods College. She later earned a certificate in the "Implications of Artificial Intelligence for Business Strategy" from MIT Sloan School of Management.
Category: Executive Profiles
Tags: Christina Seiden Excella Executive Profiles LinkedIn Market Growth strategic growth