Christopher Tersigni
Account executive
SOSi
Christopher Tersigni, SOSi's Federal Law Enforcement Account Executive
Christopher Tersigni serves as the federal law enforcement account executive at SOS International. He is a senior-level leader supporting corporate growth.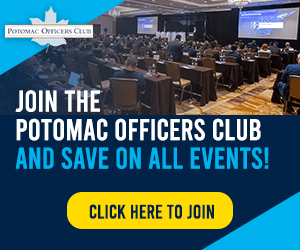 SOSi is a technology and services integrator in the aerospace, defense and government services industries with a portfolio of military, logistics, intelligence, software and cybersecurity offerings. 
Tersigni is a former special agent who spent 28 years in the Department of Justice's Drug Enforcement Administration. He most recently served as a special agent in charge, directing a team of about 500 personnel focused on supporting national security. 
Many of his roles at DEA involved providing de-escalation and de-confliction support. He has served in DEA's Office of Special Intelligence, Atlanta Field Division, Special Operations Division, Miami Field Division and New York Field Division.
The SOD is a multi-agency operational coordination and de-confliction center with representation from 34 agencies in federal and state law enforcement, the Intelligence Community, the Department of Defense and foreign partner nations. 
Tersigni was also the assistant special agent in charge of the Europe/Asia/Africa section and the special projects section at SOD. 
As the deputy assistant administrator at DEA's OSI, Tersigni oversaw the collection and dissemination of operational and tactical intelligence in support of drug trafficking investigations globally. 
He joined DEA as a special agent at the agency's Long Island district office. Tersigni conducted investigations involving numerous complex poly-drug trafficking organizations.  
Tersigni began his professional career as a security police officer at Brookhaven National Laboratory. 
He earned a bachelor's degree in criminal justice and political science from John Jay College and studied executive leadership development at the University of Notre Dame's Mendoza College of Business. 
Category: Executive Profiles
Tags: account executive Brookhaven National Laboratory Christopher Tersigni cybersecurity Executive Profiles federal law enforcement John Jay College LinkedIn Office of Special Intelligence SOS International SOSi Special Operations Division technology integrator U.S. Drug Enforcement Administration University of Notre Dame