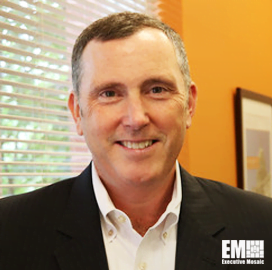 Chuck Schefer
EVP, Federal Civilian
Sevatec
Chuck Schefer, Sevatec's EVP for Federal Civilian Portfolio
As Sevatec's executive vice president for the federal civilian portfolio, Chuck Schefer deals with the unit's public sector customers such as the General Services Administration, the Department of Transportation and various civilian departments and agencies. 
Based in Fairfax, Virginia, the IT service company was established in 2003, specializing in agile and DevOps, cloud solutions, cyber engineering, data sciences, systems and software development, learning and development, and program and project management.
Schefer brings into the role over 20 years of experience in the homeland and national security sector. A business development expert, he has a track record of building and maintaining customer and partner relationships as well as managing and growing organizations, according to his LinkedIn profile.
For the past two years, he has been leading the segment with the largest contracts, ensuring the delivery of national infrastructure modernization programs and the acceleration of government operations via modernized acquisitions, commerce and financial software systems.
Under his tenure, the Transportation Security Administration awarded Sevatec a four-year, $48M contract to support the Flexible Agile Scalable Teams under the Unrestricted GSA Alliant 2 GWAC. 
The task order calls for the company to serve TSA's Law Enforcement and Federal Air Marshal Service mission through agile design, development, and application production requirements for various mission-critical applications in the agency.
The defense contractor is tasked to enhance software quality and value via delivery of a supply chain that unifies human-centered design, DevSecOps, cloud-based deployments, cybersecurity and analytics into a single framework. 
Before joining the company in July 2018, Schefer served for almost four years as vice president at ManTech. 
He also held senior leadership roles at Grant Thornton as practice director, Dynamics Research as senior vice president for homeland security solutions division, Excella Consulting as principal consultant, Idea Integration as vice president, director for IT at Nextel Communications, MCI as a senior manager and Perspective Technology as an associate. 
Schefer graduated from the College of William and Mary with a bachelor's degree in finance.
Category: Executive Profiles
Tags: Chuck Schefer Department of Transportation Executive Profiles federal civilian General Services Administration Grant Thornton LinkedIn ManTech Sevatec