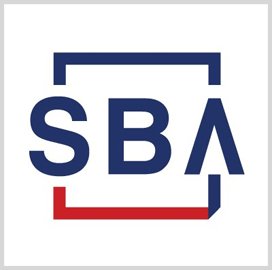 CIO Says SBA Shifted to Telework Quickly Because of IT, Cloud Modernization Efforts
The Small Business Administration has transitioned to telework and adjusted its scale to accommodate the flood of new network users amid the coronavirus pandemic. 
SBA Chief Information Officer Maria Roat said the agency was able to transition quickly because of previous information technology and cloud modernization efforts. 
"We just flipped over without missing a beat, which was great. All the collaboration tools that we've put in place and being able to scale quickly. All of that worked," she said.
Roat said the agency also had to handle the Paycheck Protection Program and the Economic Injury Disaster Loan programs, in addition to the telework shift, MeriTalk reported Thursday.
SBA is currently relying on systems and capabilities that have only been in place for the past few years, Roat added. 
She reported a spike in online activity as small businesses across the country request federal funding and loans. The SBA receives about 10K emails per day and once received 93K emails after President Donald Trump mentioned the agency in a tweet. 
Roat said that in eight days, the SBA created a lender gateway for the protection portal and developed a rules-based platform that automatically directs emails to appropriate caseworkers. 
The SBA's portals are also now "geofenced" as part of a bid to bolster cybersecurity. Only businesses from the United States and its territories may access loans, and the agency's employees are blocking cyber impersonators.
"While we've been going through COVID and continuing on all this work, security is front and center on everything we're doing," Roat said.
The SBA is a government agency that supports entrepreneurs and small businesses through capital contracts and counseling. Its mission is to preserve the viability of small businesses and assist in the economic recovery of businesses during disasters.
Category: Popular Voices
Tags: cloud transition cloud-based tool COVID-19 cybersecurity Department of Homeland Security Economic Injury Disaster Loan program IT Modernization Maria Roat MeriTalk Paycheck Protection Program Popular Voices Small Business Administration telework