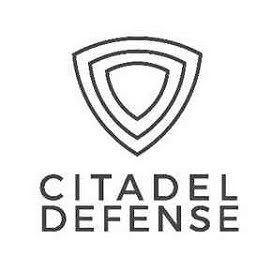 Citadel Defense
Citadel Wins DOD Contract for Titan Systems
The Department of Defense has awarded Citadel Defense a $12.2M contract for Titan counter-small unmanned aerial systems, which the government vetted against over a dozen counter-drone solutions.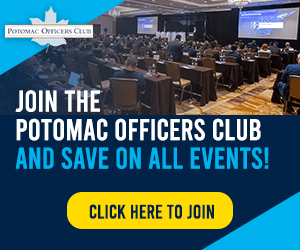 Titan serves as a stand-alone C-sUAS platform that was designed to work in fixed, mobile and dismounted operations and simplify troops' lifecycle and sustainment challenges, Citadel said Tuesday.
"Applying lessons learned from other asymmetric threats, like counter-IED, Citadel approached the UAS problem differently from the beginning. Titan was purpose-built for speed, responsiveness and adaptability to address C-sUAS operational needs – offering a low-cost and operator-efficient support model that matches the always-evolving threat," said Citadel CEO Christopher Williams. 
According to Citadel, the DOD confirmed Titan's effectiveness after 14 months of successful deployments and government evaluations. 
Titan reportedly addressed doctrine, organization, training, materiel, leadership and education, personnel and facilities strategies that are required to modernize the CUAS practice. 
Citadel said Titan's artificial intelligence and machine learning foundations allow it to outpace the speed at which threats evolve. It can defeat multi-agents and swarms, providing the capabilities needed for layered C-sUAS defenses, Citadel added.
"Weighing 20 pounds and capable of autonomous operation, Titan has been detecting, identifying and defeating adversarial drones in extremely isolated fixed locations, complex urban environments, mobile missions on-the-move, and dismounted operations where man-portability is a premium," said Citadel Vice President Matthew England. 
The company said it has boosted its production of Titan systems in response to an increase in demand. All systems will be delivered by December, Citadel added. 
Citadel is a C-sUAS technology company that delivers automated drone mitigation solutions for military, homeland security and commercial applications, Its customers include the U.S. Special Forces, Army, Navy, Air Force, Department of Homeland Security, Border Patrol and Coast Guard.
Category: Future Trends
Tags: Army artificial intelligence C-sUAS Christopher Williams Citadel Defense contract award Counter small Unmanned Aerial Systems CUAS deep learning Department of Defense DHS DoD Future Trends government machine learning Matthew England Titan system