Cloudburst Security
Cloudburst Secures Spot on DOJ's $1.9B Cybersecurity BPA
The Department of Justice has awarded Cloudburst Security a spot on its 10-year, $1.9B multiple-award blanket purchase agreement that calls for the delivery of a broad array of cybersecurity services and products.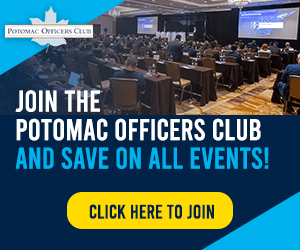 The BPA consists of task orders involving cybersecurity policy, planning communications and compliance support, cybersecurity engineering and operations, security operations, insider threat and supply chain risk management requirements, Cloudburst Security announced Tuesday.
All products and services provided under the terms of the BPA will be accessible across the DOJ and the federal government.
Speaking about the company's inclusion in the BPA, Cloudburst Security President Adam Bennett expressed commitment to supporting the vital missions of DOJ agencies and protecting their mission-critical systems and information.
To meet the requirements of the BPA, Cloudburst tapped strategic partners Peraton and System High. According to Bennett, the Cloudburst team offers proven successful joint performance and comprehensive capabilities to reinforce DOJ's cybersecurity.
Since its establishment in 2006, Cloudburst Security has been delivering a spectrum of cybersecurity services and solutions to ensure data security for its clients across the federal government and the industry.
Peraton, a Cloudburst security partner, helps address problems associated with the nation's most sensitive and mission-critical programs and systems. The company delivers space, intelligence, cyber, defense, homeland security, and communications capabilities to customers across the intelligence community and the Department of Defense.
Headquartered in Chantilly, Virginia, System High provides security services to government and commercial customers.
Category: Contract Vehicles
Tags: Adam Bennett blanket purchase agreement BPA cloud Cloudburst Security Contract Vehicles cybersecurity Department of Justice federal government