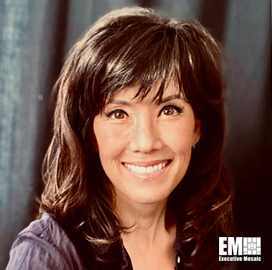 Sarah Shin
Chief Diversity Officer
Cloudera
Cloudera Names Sarah Shin as Chief Diversity Officer
Cloudera, an enterprise data cloud company, announced that it has promoted Sarah Shin as the company's new chief diversity officer. 
Shin will be responsible for leading Cloudera's goals related to addressing workplace inequality. She is expected to provide deliberate and decisive actions to keep the company accountable in promoting belongingness at its workplaces, AiThority reported. 
"Sarah is a strong leader who guides her team with precision and heart. What sets Sarah apart is her strategic mindset, skill in creating a people-centered culture, and her ability to bring out the very best in her team at every level," said Cloudera CEO Rob Bearden.
He added that he expects Shin, who brought 25 years of industry experience into the role, to become an advocate for Cloudera's employees and an ambassador of the company's culture. 
Shin previously served as Cloudera's head of diversity, inclusion and learning. In the said role, Shin led several diversity and inclusion initiatives with a focus on increasing the representation of women and other minorities.
She also previously held various diversity and human resources leadership roles at Apple, LeapFrog, Hewlett-Packard and other companies.  
Shin said she will work closely with Cloudera's equality committee, employee resource advisory board, leadership teams and change agents. 
"The spotlight has been put on diversity and inclusion in the workplace at Cloudera and I am humbled and proud to take on this strategic role," Shin added.
Her goal, Shin said, is to provide progressive development opportunities based on equality and belonging and to drive operational excellence within Cloudera. 
Shin earned a bachelor's degree in business administration from Boise State University, according to her LinkedIn profile. She was also certified as a leader by Hogan Assessment Systems in 2019. 
Category: Partnerships and Executive Moves
Tags: AIThority Apple Boise State University chief diversity officer Cloudera Hogan Assessment Systems HPE LeapFrog MBA Partnerships and Executive Moves Rob Bearden Sarah Shin