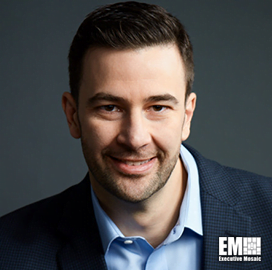 Cloudera President: Agencies Should Develop Data Strategies Before Pursuing AI
Shaun Bierweiler, president of Cloudera's government solutions business, said agencies that aim to adopt artificial intelligence should develop a data strategy that accounts for data security, openness, interoperability and scalability.
Bierweiler advocated for a data strategy that does not restrict an agency to a specific hosting service or legacy system.
He recommended the use of a "hybrid cloud" approach, where data comes from multiple sources and is stored in different places, ExecutiveBiz reported. 
"We believe very passionately that it needs to be compatible with any cloud, any hardware, any deployment platform," Bierweiler said.
The executive stressed the importance of data security in an environment where government systems and infrastructures are constantly threatened and targeted in cyberspace.
The core of an effective data strategy is scalability, according to Bierweiler. He stressed that a properly scaled strategy will ensure the system does not discriminate against user data, in addition to offering the flexibility and freedom to innovate.
Bierweiler highlighted the importance of interoperability in unlocking the ability to fully leverage data. He said the coronavirus pandemic revealed governments' need to re-evaluate their data and find new uses for them. 
He urged policymakers to make outcome-based decisions when working with technologies like AI. Data strategy must not be "dictated by your application or legacy infrastructure decisions," Bierweiler said.
Category: Popular Voices
Tags: artificial intelligence Cloudera data security ExecutiveBiz federal agency Popular Voices Shaun Bierweiler