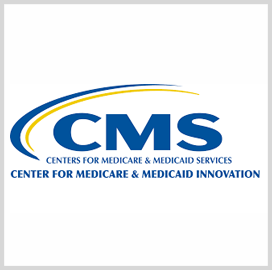 CMMI Pioneers Federal Use of Databricks in Microsoft Azure
The Centers for Medicare and Medicaid Services Innovation Center has pioneered the federal use of the Databricks Unified Analytics Platform in the Azure for Government cloud to facilitate health care payment and delivery in the U.S. 
Data management company NewWave provided the cloud-native data processing capability for CMMI in line with the health care agency's goal of re-envisioning its technical infrastructure, particularly the creation of new payment and service delivery models. 
Donghwa Kim, vice president of engineering at NewWave, said Microsoft and Databricks were critical in providing a reliable technology and data experience that would "maximize reusable elements optimized in the best-of-breed cloud-based tools," NewWave said Tuesday.
The new solution addresses CMS' current and future data needs across the data lifecycle, including data collection, data science, hypothesis-making for each model, data visualization and complex reporting. 
As a result of cloud migration and the full adoption of the cloud-optimized Databricks platform, CMMI was able to deal with exponential data growth, siloed data and complex data infrastructure problems. CMMI's success is hoped to serve as a blueprint for other federal agencies to address their data problems as well. 
In line with the effort, NewWave has incorporated all federal security requirements relative to protected health information, including those for storage, transmission, authentication, access control and auditing.
Category: Popular Voices
Tags: Centers for Medicare and Medicaid Services Innovation Center cloud migration cloud-based solution CMMI data Databricks Donghwa Kim Microsoft Azure Government NewWave Patrick Munis Popular Voices Unified Analytics Platform