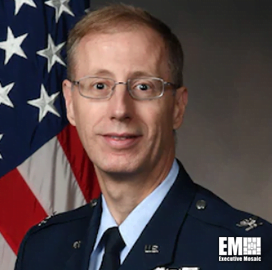 Col. Paul E. Henderson
Vice Commander
AFRL
Col. Paul E. Henderson, Vice Commander at Air Force Research Laboratory
Col. Paul E. Henderson is the vice commander at the Air Force Research Laboratory at Wright-Patterson Air Force Base in Ohio, responsible for helping the commander in reaching the organization's goal of developing military technologies for the nation's air, space and cyberspace forces.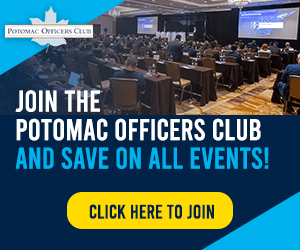 One of his roles is to oversee the Air Force's science and technology program valued at $2.1B, as well as R&D external funding sources amounting to $2.3B. 
Henderson is also in charge of leading the laboratory's nine directorates and the 711th Human Performance Wing, employing almost 6K workers. 
During his tenure, the organization tasked Alion Science and Technology to design space, electromagnetic and IT for potential national use. The company is set to conduct R&D, development, test and assessment services to the laboratory's space vehicles directorate as part of the Air Force's efforts to enhance the overall warfare systems. 
The four-year, $71M contract issued by the Department of Defense also calls for Alion to combine insights and provide recommendations on airspace threats and challenges. 
In August 2020, AFRL commissioned Tangram Flex to help the agency execute a platform based on the Ohio-based company's system integration technology. 
The potential five-year, $95M deal indicates that the firm will provide operational assessments and transition support for the platform meant to manage software componentization and facilitate interface maintenance. 
In addition, the company's network is developed for other hardware and software engineering processes such as system integration, component management, integrated assurance and code generation. 
Before taking on the vice commander role in 2019, Henderson was deputy director for resources and analysis directorate for three years at U.S. Southern Command in Miami, Florida. 
He was commissioned into the Air Force in 1992 and filled various technical and command roles, including aircraft maintenance officer, research and development engineer, flight test engineer, program element monitor and military assistant.  
Henderson earned his bachelor's degree and master's degree in electrical engineering from Carnegie Mellon University and Air Force Institute of Technology, respectively.
Category: Executive Profiles
Tags: Air Force Research Laboratory Carnegie Mellon University Col. Paul Henderson Executive Profiles Research and Development science and technology U.S. Air Force