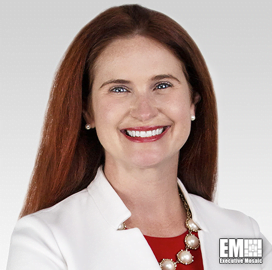 Colleen Campbell,
Chief Marketing Officer,
Maxar Technologies
Colleen Campbell, Chief Marketing Officer at Maxar
Colleen Campbell is the chief marketing officer at Westminster, Colorado-based Maxar Technologies. She has a 19-year career that includes leadership roles at multiple companies. She specializes in strategic communications, social marketing, public affairs, business-to-business activities, federal sector marketing and crisis communications.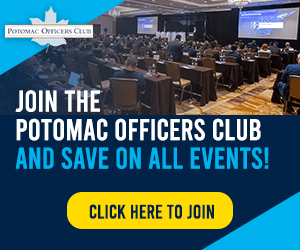 Campbell joined Maxar in August as CMO, a role where she oversees the company's global marketing and communications strategy. She is responsible for executive and internal communications, media relations, marketing initiatives, digital strategy and corporate reputation management. She is also a member of the Institute for Public Relations Measurement Commission, according to her LinkedIn profile.
Before joining Maxar, the industry veteran was the vice president of marketing and communications at Alion Science and Technology, a company that Huntington Ingalls Industries acquired in August. She led marketing, media relations, advertising and other related activities for the company's three business groups. Other leadership roles that Campbell held throughout her career include director of digital strategy and integrated communications at Northrop Grumman and digital strategy and social marketing VP at global advertising company Ogilvy.
She holds a master's degree in communication, culture and technology from Georgetown University and a bachelor's degree in political communications from The Goerge Washington University.
Maxar offers a range of intelligence, imagery, precision mapping, robotics and geospatial foundation products and services to U.S. and international government, defense and commercial clients.
Category: Executive Profiles
Tags: Alion Science and Technology Chief Marketing Officer Colleen Campbell Executive Profiles Georgetown University Huntington Ingalls Industries LinkedIn Maxar Technologies Northrop Grumman The George Washington University