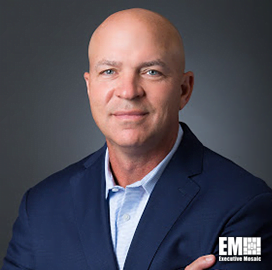 Frank Sturek,
CEO,
CFT
Compendium Federal Technology Names Frank Sturek as New CEO
Frank Sturek, a Potomac Officers Club member, has joined Compendium Federal Technology as CEO following the company's acquisition earlier in January. He brings to the company his knowledge of Federal Acquisition Regulations and experience in business development and new business capture.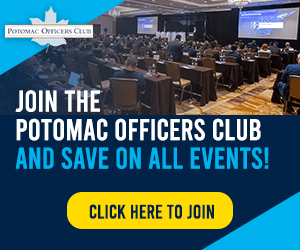 CFT provides technology and engineering solutions to government and commercial clients, including tactical communications integration for command, control, computers, communications, cyber, intelligence, surveillance and reconnaissance capabilities.
According to Sturek, he will continue the company's work of supporting the Naval Air Systems Command and expand CFT's relationship with the U.S. Navy through the provision of services to other parts of the military branch. Sturek replaces former CEO and owner Jeffrey Eagan, CFT said.
According to his LinkedIn profile, Sturek will be responsible for the strategy, major corporate decisions and the management of the overall operations and resources of the company.
Sturek remains the CEO of Carsinwood Consulting, which provides federal market strategic planning and management consulting solutions. He previously was the president at SykePoint Decisions and the chief growth officer at Axiologic Solutions. Sturek also held various leadership roles focused on growth and operations at Alion Science and Technology, Pratt & Miller, Engility and Northrop Grumman.
Before entering the private sector, the executive served as the U.S. Joint Staff's Afghanistan civil-military policy country director. He also took the roles of infantry battalion task force commander and executive officer and chief of staff for the 2nd Brigade Combat Team of the 101st Airborne Division in the U.S. Army.
Sturek holds a bachelor's degree in mechanical engineering from the U.S. Military Academy at West Point and a master's degree in industrial engineering from the University of Central Florida.
Category: Member News
Tags: Carsinwood Consulting CEO Compendium Federal Technology Frank Sturek Jeffrey Eagan Member News