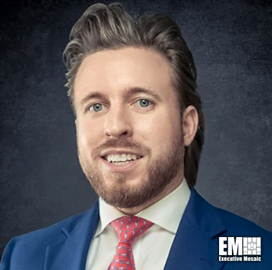 Conrad Symber,
Growth & Strategy SVP,
Aeyon
Conrad Symber, Senior Vice President of Growth and Strategy at Aeyon
Conrad Symber has been serving as Aeyon's senior vice president of growth and strategy since December 2021. In the said role, Symber leads the company's growth team in each military department, defense agency, and civilian and commercial markets. He is also in charge of Aeyon's corporate growth strategy and growth initiative centered on business intelligence and customer relationship management, overseeing the delivery of solutions in digital transformation, data management and analytics, mission services and financial management. Symber joined Aeyon after nearly six years working at Sehlke Consulting, according to his LinkedIn profile.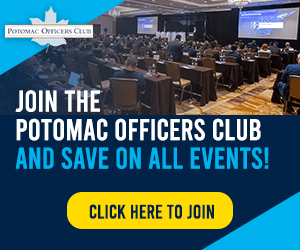 Aeyon was formed through a merger between data analytics and management consulting provider Artlin Consulting and Sehlke in 2021. Through the consolidation, Aeyon gained access to Sehlke's proprietary robotic process automation software capabilities to enhance data management offerings to federal customers.
At Sehlke, Symber held a partner role for over three years and was responsible for the growth and delivery of financial management, digital transformation, health care advisory and logistics and supply chain management solutions within the Department of Defense, civilian agencies and commercial entities. He was also appointed director with tasks focused on Navy asset management.
Before joining Selhke, Symber worked at MorganFranklin Consulting as a manager of the risk and compliance practice from June 2012 to June 2016, during which he provided audit readiness training and briefs across the U.S. Marine Corps supply and comptroller community and became a lead team member of the USMC Internal Controls and Audit Readiness Team.
His work experience also includes serving as an accountant at The Mercadien Group and as an operations analyst at LVMH.
Symber holds a bachelor's and a master's degree in accounting from Felician University and Rutgers Business School, respectively.
Category: Executive Profiles
Tags: Aeyon Conrad Symber Executive Profiles Felician University Growth & Strategy Function/Leadership LinkedIn MorganFranklin Consulting Rutgers Business School Sehlke Consulting The Mercadien Group