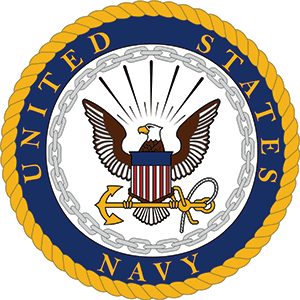 Consortium to Help Navy Advance Underwater Systems
The Navy has tapped the Undersea Technology Innovation Consortium to upgrade the military's underwater systems by advancing 15 technological areas.
The consortium, which is composed of large and small businesses, nonprofits and academia, will have exclusive access to the requirements for each area, Nextgov reported Wednesday. 
In a SAM .gov post, the Naval Undersea Warfare Center said it "requires innovative technological solutions to address current and future security threats in the undersea and maritime environment."
Some of the focus areas are undersea drone environmental sensors, compact rapid attack weapons, warhead electronics subsystem upgrade kit, expeditionary mine countermeasures operations and surface drone technology for hydrographic surveying.
The Navy said it will accept proposals for how to approach each area with the goal of developing prototypes through multiple rounds of funding.
Other topics include optical interrogators, 3D visualization and processing, SEA SHRIKE payload kit, artificial intelligence-based command decision-making support software, sonobuoy in-situ calibration and wide-area persistent surveillance.
Developers who successfully develop a prototype may be awarded a follow-on production contract or transaction without having to undergo competitive procedures. 
The Department of Defense rolled out the research project through its Other Transaction Authority, which allows it to "carry out prototype projects that are directly relevant to enhancing the mission effectiveness of military personnel," among other factors. 
Category: Future Trends
Tags: artificial intelligence contract notice DevSecOps Future Trends machine learning Nextgov U.S. Navy Undersea Technology Innovation Consortium unmanned surface vehicle technology