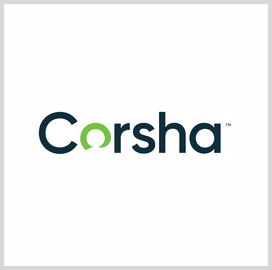 Corsha
Corsha Lands Phase II SBIR for API Security Platform
The Air Force has awarded cybersecurity company Corsha a $1.5M Phase II Small Business Innovation Research AFWERX contract to deploy its scalable application programming interface on Air Force platforms. 
The Air Force Research Laboratory and AFWERX partnered to streamline the SBIR process to increase the program's pool of applicants and reduce its bureaucratic overhead, Corsha said Tuesday.
"Through this SBIR contract, we are excited to partner with the Digital Engineering Enterprise Office to provide a solution that meets their cybersecurity needs to secure, manage, and control their data in motion," CEO Chris Simkins said. 
He added that Corsha's API security platform was designed to allow the Air Force and DEEO to share information across platforms, system versions and cloud environments. 
AFWERX is an Air Force program that was created to foster a culture of innovation within the service. One of its goals is to solve service challenges through partnerships with private-sector business entities and technology organizations.  
Corsha said it is working to develop a new approach to API security that provides the security, visibility and control needed to defend against emerging types of attacks on the technology. 
The company added that it offers a fully automated multi-factor authentication solution for APIs that functions similarly to the tools used to protect systems from human username and password cyber attacks. 
Corsha is a computer and network security company based in Vienna, Virginia. It offers solutions for cloud security, hybrid cloud. authentication, network security, machine identity and DevSecOps.
Category: Popular Voices
Tags: AFWERX Air Force Research Laboratory API Security Platform Chris Simkins cloud Corsha cybersecurity DEEO DevSecOps machine identity Popular Voices SBIR security Small Business Innovation Research U.S. Air Force