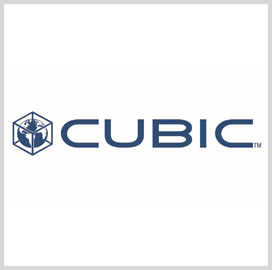 Cubic
Cubic, Alea to Jointly Develop Public Safety, Tactical Broadband Solutions
Cubic's mission and performance solutions business unit has signed an agreement with Alea for the joint development of public safety and tactical broadband solutions.
The partnership will take advantage of the 3rd Generation Partnership Project's Mission-Critical Push-To-Talk specifications for communications over LTE, Cubic said.
"This exciting new partnership further enables us to provide standards-based critical communications solutions to our first responder, disaster relief and defense customers," said Mike Barthlow, senior vice president and general manager of mission communications and computing at the Cubic business unit.
Barthlow is a member of the Potomac Officers Club.
Cubic said there is an increased demand for a solution to connect push-to-talk radios based on P25, TETRA, DMR and legacy analog technology to cellular networks.
The company said its gateway solutions are compatible with various dispatch and push-to-talk mobile app vendors.
Alea's MCPTT extends compatibility to include MCPTT-compatible vendors. Cubic said the addition gives customers confidence that their gateway solution is compliant with international standards for mission-critical communications.
Alea CEO Giuseppe Merlino said he is eager to support the public safety community's adoption of standards-based mission-critical solutions.
"This new partnership confirms the quality of our solutions and is a source of pride for our company," Merlino added.
Cubic is a defense company that develops solutions for transportation; command, control, communications, computers, intelligence, surveillance and reconnaissance; and training.
The company's mission and performance business unit specializes in developing capabilities for defense, intelligence, security and commercial missions, among others.
Alea is an ISO9001-certified business that specializes in developing communications software and applications for mission-critical communications.
Category: Member News
Tags: 3GPP Alea C4ISR Cubic defense Guieppe Merlino LTE Member News Mike Barthlow public safety transportation