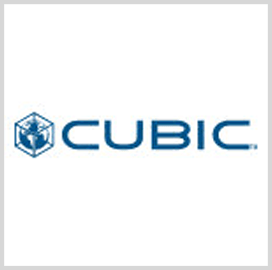 Cubic
Cubic Realigns Business Segments; Michael Twyman Leaves CMS Post
Cubic has consolidated its Cubic Mission Solutions and Cubic Global Defense business units to form Cubic Mission and Performance Solutions in a realignment designed to enhance its customer service, operational performance and advance strategic priorities.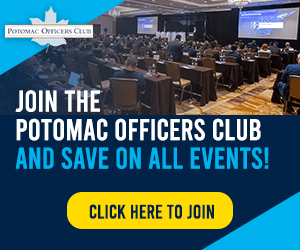 Michael Knowles, CGD president since 2018, will lead the new CMPS group. Conversely, Michael Twyman will leave the CMS president role, the company said Friday. 
Beginning in the first quarter of fiscal year 2021, Cubic will report its results under the restructured business segments: CMPS and Cubic Transportation Systems.
Bradley H. Feldmann, Cubic chairman, president and CEO and a past Wash100 winner, said the business streamlining and reorganization of talent and resources is part of the company's commitment to serving customer requirements. 
"This aligns with our key priority of Living One Cubic, an ongoing dedication to effectively share resources across the company to achieve superior talent management, absolute customer focus, customer-centric innovation, cost-effective enterprise systems and impeccable ethics," he said. 
Twyman, a Potomac Officers Club Member and a 2020 Wash100 winner, has served as senior vice president and president at CMS since 2016. "Mike Twyman spearheaded Cubic's NextMissionTM vision, creating a holistic approach to mission readiness to solve our customers' hardest challenges, driving growth and establishing Cubic as a differentiated C4ISR innovator," Feldmann said. 
Knowles also currently serves as Cubic's senior vice president. He was promoted to CGD president after serving as vice president and general manager of the former unit's Air Ranges business since joining Cubic in 2014. 
"While serving as president of CGD, Mike Knowles has greatly improved operations and employee engagement, in addition to further advancing our strategic priority to deliver leading-edge capabilities for the multi-domain environment, enabled by Live, Virtual and Constructive training solutions," Feldmann said. 
Before joining the company, he held executive and senior management roles at Rockwell Collins and Lockheed Martin. He earned his bachelor's degree and master's degrees in aerospace engineering from the U.S. Naval Academy and from the U.S. Naval Postgraduate School, respectively.  He also holds a master's degree in business administration from George Mason University. 
"His military background in C4ISR systems coupled with a strong track record of more than 25 years of experience in military and commercial simulation and training make him ideally suited to head this combined defense business," Feldmann said.
Category: Member News
Tags: Bradley Feldmann Cubic Cubic Mission and Performance Solutions executive move Member News Michael Knowles Michael Twyman