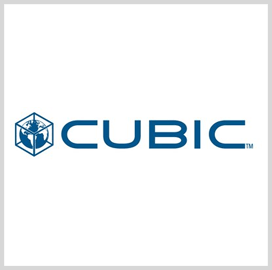 Cubic to Extend DISA UVDS Architecture Support Under $99M Contract
The Defense Information Systems Agency has awarded Cubic Mission Solutions a potential five-year, $99.3M firm-fixed-price contract to continue operating the agency's unified video dissemination system architecture and provide related services compliant with airborne, intelligence, surveillance and reconnaissance full-motion video requirements. The contract also requires the Cubic business unit to continue integrating UVDS with emerging cloud and cross-domain technologies.
Work for the contract will be performed in Virginia, Maryland, Pennsylvania and other foreign countries, Cubic said Thursday.
According to Mike Twyman, president of Cubic Mission Solutions, work for the contract ensures that warfighters will easily gain access to critical sensor information and apply the latest artificial intelligence technology for improved exploitation and distribution of end products.
The DISA UVDS architecture provides tactical and enterprise users persistent, focused, real-time and operational information flow.
Category: Contract Vehicles
Tags: Airborne Intelligence Surveillance and Reconnaissance AISR Contract Vehicles Cubic Corporation Cubic Mission Solutions Defense Information Systems Agency Department of Defense DISA DoD FMV Full Motion Video Unified Video Dissemination System UVDS