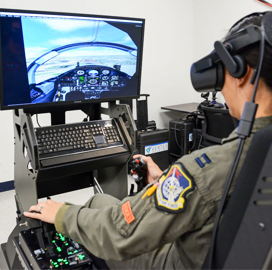 Virtual training system
Cubic to Update P5 Training System Under Air Force Contract
The U.S. Air Force has awarded Cubic Corp. a firm-fixed-price contract to update the P5 Combat Training System. The P5CTS offering is a training pod that allows aircrew to train in a virtual environment.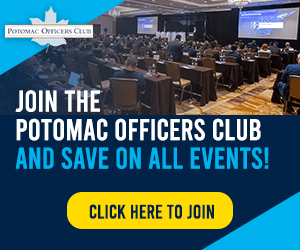 The P5CTS System Security Update features a National Security Agency-certified Type 1 multi-level encryptor that controls information access and transfer without the need to modify the current concept of operations. The solution is expected to give fourth-generation aircraft like the F-16 Fighting Falcon and the F/A-18 Hornet the ability to securely train with fielded F-35 jets that are equipped with the P5CTS.
The P5CTS SSU is expected to be active in 18 to 24 months, Cubic said Monday.
Once the solution is operational, it is expected to provide encryption for a portion of the United States' P5 infrastructure and increase the effectiveness of warfighters' air combat training. It is also expected to be upgraded to meet foreign military sales customers' needs.
Mike Knowles, president of Cubic Mission and Performance Solutions and a 2020 Wash100 winner, said the P5CTS allows airmen to conduct live training exercises from anywhere and at any time. He explained that the solution also captures data for post-mission analysis and briefing.
Cubic currently offers the P5CTS Air Combat Maneuver Instrumentation training system to 20 countries. Training solutions provided by ACMI include weapons simulation, ultra-high frequency data link, avionics and airborne instrumentation training and ground instrumentation training.
Cubic offers a variety of live, virtual and constructive training and C5ISR solutions to military clients. It is headquartered in San Diego and has multiple offices within and outside the U.S.
Category: Future Trends
Tags: Air Combat Maneuver Instrumentation Air Force contract award Cubic Future Trends live virtual and constructive training Mike Knowles P5 Combat Training System P5CTS SSU