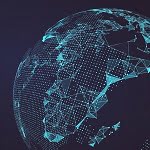 Cyberspace
Cyber Experts Recommend Improving International Cooperation, Establishing Standards in Cyberspace
The United States must work closely with international partners in identifying and punishing cybercriminals to deter future attacks, according to an official from the Cyberspace Solarium Commission. 
Sen. Angus King, co-chair of the CSC, testified before Congress, saying that the U.S. must both increase international cooperation and create a stronger declaratory policy, C4ISRNET reported.
"We've become a cheap date in cyber. We can be attacked … and there's no real consequences, there's no real results, there's no cost paid by our adversary," King said.
Speaking before the House Armed Services Subcommittee on Intelligence and Emerging Threats and Capabilities, King explained that the international definitions of what constitutes a cyberwar are not yet well-established.
Therefore, he said, the U.S. must play an active role in establishing standards and norms for activity in cyberspace to ensure that the nation is not alone when it needs to respond to a cyber incident. 
In February, a coalition of 10 nations condemned Russia for a cyberattack on civilian institutions in the country of Georgia.
More recently, the European Union levied a set of cyber sanctions against Russian and North Korean entities for a range of cyber activities dating back three years. 
The United States itself has not ruled out using physical military force to retaliate against cyber attacks. The U.S. military has been criticized for statements that apparently undermine the existence of international norms and laws in cyberspace.
"We're not fighting an enemy that people can see. And we're not fighting a war where international norms exist. But make no mistake, we are in conflict day-in and day-out in the cyber realm and you are all on the front lines," said Chief of Naval Operations Michael Gilday.
Category: Popular Voices
Tags: Angus King C4ISRNET CNO cyber Cyber Solarium Commission Georgia House Armed Services Subcommittee on Intelligence and Emerging Threats and Capabilities Michael Gilday Navy North Korea Popular Voices Russia