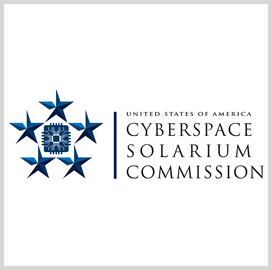 Cyberspace Solarium Commission Wants to Unlock Cyber Response, Recovery Fund
Rep. Mike Gallagher, co-chair of the Cyberspace Solarium Commission, said a major recommendation for the commission's cybersecurity improvement involves empowering the executive branch to declare a cyber state of distress to then unlock a cyber response and recovery fund.
Speaking with other members of the commission, Gallagher argued that unlocking the additional funding "would allow states, local, tribal and territorial governments access to enhanced federal expertise and resources that they currently don't have right now." He said the fund would address the lack of a reimbursement assurance tied to emergency response, Nextgov reported Thursday.
According to Tom Fanning, a member of the commission and chief executive officer of Southern Company, the report will ensure financial support to help communities with scarce resources.
Another commission member, Samantha Ravich, chairman of the Foundation for the Defense of Democracy's Center on Cyber and Technology Innovation, said there has been a disconnect with how the government perceives the private sector's plight in the battlespace. 
Category: Popular Voices
Tags: critical infrastructure cyber response Cyberspace Solarium Commission Mark Montgomery Mike Gallagher Nextgov Popular Voices recovery fund