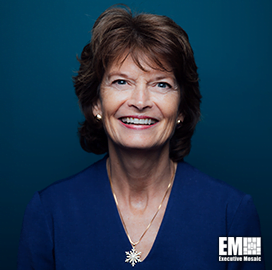 Lisa Murkowski
U.S. Senator
R-Alaska
Cyberthreats During COVID-19 Pandemic Rising, Says Senator
Government officials have cautioned that the U.S. electricity system is still under attack from enemies overseas and the pandemic has highlighted the threats. 
During a committee hearing on cyber threats to the grid, Sen. Lisa Murkowski, energy and natural resources committee chairman, said the danger of cyberattacks coming from foreign rivals is real and rising, The Hill reported Wednesday. 
"The COVID-19 pandemic has created a unique opportunity for cybercriminals to attack our networks, including critical energy infrastructure," the senator of Alaska said. 
She added that the current scenario is similar to the incident in 2015 when Russian hackers staged a cyberattack on the Ukrainian power grid, disrupting the electricity supply. The Department of Justice's recent criminal charge against two Chinese programmers for hacking the Department of Energy area and other sites supported her concern. 
Murkowski said a continued hack may disrupt electricity supply, adversely affecting critical establishments including banks, military installations, mobile phone service, gas stations and hospitals. "The consequences would be widespread and devastating, and only more so if we are in the midst of a global pandemic," she said. 
Steven Connor, president of energy equipment maker Siemens Energy, said during the committee hearing that constant targeting takes place and the company experiences multiple cyberattacks in a day. 
In July, the National Security Agency and the Department of Homeland Security's Cybersecurity and Infrastructure Security Agency released an alert indicating that foreign cyberattacks were aiming at internet-connected operational technology assets to disable vital infrastructure. 
Foreign cyber threats zeroing in on the local power network happened before. Daniel Coats, former director of national intelligence, reported in the 2019 Worldwide Threats Assessment that China, Iran and Russia have cyberattack strengths that can bring short-term damaging results on essential infrastructure.
Category: Popular Voices
Tags: critical infrastructure cyber threat cyberattack cybersecurity Department of Energy Department of Homeland Security's Cybersecurity and Infrastructure Security Agency Lisa Murkowski National Security Agency Popular Voices Senate Siemens Energy Steven Connor The Hill