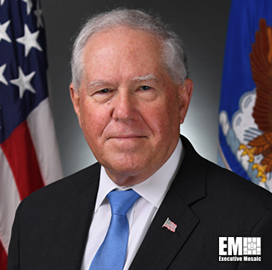 Frank Kendall,
Secretary,
Dept of the Air Force
DAF Secretary Emphasizes Need for Autonomous Drones, Cost of Manned Platforms
The Air Force's fiscal year 2023 budget proposal includes $113 million in research and development funding for autonomous aerial drones and networked weapons.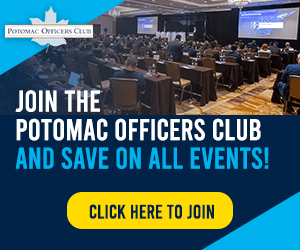 Frank Kendall, secretary of the Department of the Air Force and a speaker at an upcoming Potomac Officers Club event, said that manned platforms are too expensive to satisfy the Air Force's operational requirements, FedScoop reported Tuesday.
"On its current trajectory, the tactical Air Force is not affordable," Kendall, a three-time Wash100 winner, said at the annual Air Warfare Symposium in March.
At another conference, Kendall said that high-end but expensive warplanes are not viable in scenarios that require attrition.
Instead, the Air Force should use a combination of crewed platforms and less expensive autonomous unmanned aircraft, Kendall said at the McAleese FY2023 Defense Programs Conference.
The Air Force has a program called Skyborg aimed at developing technology that would allow drones to serve as autonomous wingmen for manned planes.
According to the Air Force Research Laboratory, Skyborg is intended to be a force multiplier for the Air Force. One of the program's goals is to develop an autonomy architecture that is portable across aircraft platforms.
In March, the Air Force awarded LinQuest a five-year $48 million Phase III contract to fast-track the integration of new technologies for the Skyborg autonomy architecture.
Kendall is scheduled to speak at POC's 2022 Air Force Summit on July 26. The event will bring together industry and government leaders to discuss factors affecting the service's mission.
Category: Speaker News
Tags: 2022 Air Force Summit AFRL Air Force FedScoop Frank Kendall Skyborg Speaker News Wash100