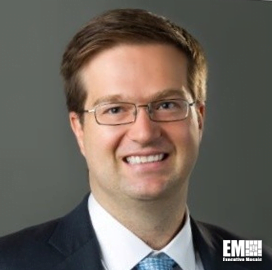 Dan Ford,
Vice President, Capgemini
Government Solutions
Dan Ford, Vice President at Capgemini Government Solutions
Dan Ford is a vice president at Capgemini Government Solutions, working out of the Washington-Baltimore Metropolitan Area. He is passionate about the role of technology in maintaining the United States' position as a global leader and pursues this passion by championing better education, according to his LinkedIn profile.
Ford has been serving in his present capacity at Capgemini, an information technology consulting and services firm, for over 16 years. He is responsible for delivery excellence, client satisfaction, employee engagement and overall company growth.
Before joining his current organization, Ford was the operations manager at First Asia Corporation. Previously, he also worked as a project manager at Hudson View Construction.
Ford volunteers his time with the MIT Club of Washington D.C., where he serves as the science chair for the K-12 initiative focused on improving the participation and performance of younger students in science, technology, engineering and math.
Ford earned his bachelor's degree in economics from Davidson College. He later earned his master's degree in logistics from the Massachusetts Institute of Technology.
Ford is also a certified analytics professional and a project management professional. Additionally, he has been certified by the American Council on the Teaching of Foreign Languages to instruct in advanced Mandarin.
Category: Executive Profiles
Tags: Capgemini Dan Ford Executive Profiles First Asia Corporation government solutions JP Morgan LinkedIn Massachusetts Institute of Technology