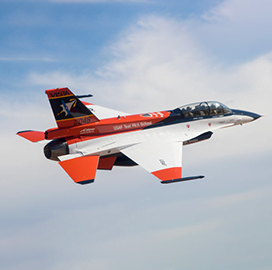 ACE program
DARPA-Made Artificial Intelligence Flies Modified F-16 Jet
Artificial intelligence algorithms developed under the Defense Advanced Research Projects Agency's Air Combat Evolution program have completed live-flight demonstrations using the X-62A or Variable In-flight Simulator Aircraft, a modified F-16 jet plane. The flights took place over several days in December 2022 at the Air Force Test Pilot School in Edwards Air Force Base, California.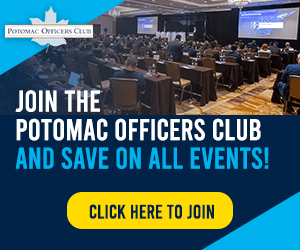 VISTA enables the flight-handling characteristics of other aircraft types to be demonstrated. The X-62A also comes equipped with the System for Autonomous Control of Simulation, which allows AI to maneuver it based on different configurations. EpiSci, PhysicsAI, Shield AI and the Johns Hopkins Applied Physics Laboratory developed and installed the AI on the test plane.
Air Force Lt. Col. Ryan Hefron, ACE program manager, noted that results from the actual flights differed from those conducted in simulated environments. He said that VISTA facilitates quicker learning and iteration than other air vehicles.
The ACE program is meant to develop air combat-ready AI that is trusted, scalable and capable of competing with human pilots, Space Daily reported.
In 2022, DARPA issued a solicitation for commercial firms to participate in the second and third phases of the ACE program. Dynetics and Lockheed Martin would win contracts with the agency to develop various aspects of the project such as battle management and the construction of AI testbeds.
Category: Future Trends
Tags: Air Combat Evolution artificial intelligence Defense Advanced Research Projects Agency Future Trends Space Daily Variable In-flight Simulator Test Aircraft X-26A