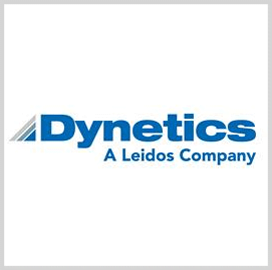 DARPA Selects Dynetics for Phase 1 of Aerial Dogfighting Project
The Defense Advanced Research Project Agency's Strategic Technology Office has selected Dynetics for Phase 1 of its Air Combat Evolution program, Technical Area 3. 
DARPA's ACE program is aimed at implementing artificial intelligence into air combat by using aerial dogfighting as the initial challenge scenario, C4ISRNET reported Tuesday. 
"ACE performers will work to increase trust in automated, within-visual-range, air-to-air dogfighting. As algorithms and tactics mature, so will the scenarios and adversarial capabilities," Dynetics said in a press release. 
Under an 18-month contract, Dynetics will leverage previous program advancements to improve algorithms and tactics within ACE, which is also known as Alpha Mosaic. 
Dynetics said the fruits of its efforts will lay the foundations for future live, campaign-level experimentation of manned and unmanned vehicles. 
"These efforts will help DARPA and the U.S. military expand their advantage in the evolution of mosaic warfare," said Tim Keeter, Dynetics ACE program manager.
Mosaic warfare is the concept of defeating enemy forces by deploying an overwhelming number of weapon and sensor platforms.
While Phase 1 is focused on research in the simulated environment, Phases 2 and 3 will test realistic, manned-flight environment involving complex human-machine collaboration, Dynetics said.
"Our entry into Phase 1 of ACE represents years of relevant research within Dynetics and our team members that position us to do great things for our country," said Kevin Albarado, Dynetics' chief engineer.
Dynetics, a wholly owned subsidiary of Leidos, is a provider engineering, scientific information technology solutions for the national security, cybersecurity, space and critical infrastructure sectors. 
Category: Partnerships and Executive Moves
Tags: Air Combat Evolution artificial intelligence C4ISRNET DARPA Defense Advanced Research Projects Agency dogfight Dynetics Kevin Albarado Partnerships and Executive Moves Tim Keeter unmanned platform