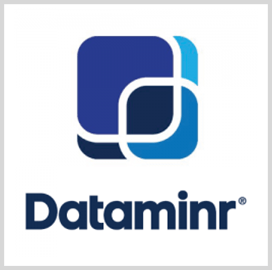 Dataminr to Develop Push Alert System Under $259M Air Force Contract
The Air Force has awarded Dataminr a five-year, $258.7M firm-fixed-price contract to develop a push alert system that would deliver messages based on user-defined areas and topics of interest in near real-time via email, web-based application and mobile platforms. 
The push alert system will be supplemented by a commercially available license subscription that would leverage public information sources and evaluate content to detect and keep track of emerging events. 
Additionally, the system should be capable of scaling to a Department of Defense enterprise capability while complying with standards and changes within the commercial industry sector as they develop, the DoD announced. 
Dataminr is also expected to make the push alert system commercially available.  
Work for the contract, which received three bids, will be performed in New York through April 23, 2025.
About $48.7M in fiscal 2020 operations and maintenance funds are being obligated at the time of award. The Air Force District Washington, Joint Base Andrews in Maryland is the contracting activity.
Dataminr is a New York-based global real-time information discovery company that makes use of artificial intelligence platforms to help its clients across 70 countries to solve real-world problems. The company's AI platforms do so by detecting the onset of high-impact events and emerging risks from within publicly available data. 
 
Category: Contract Vehicles
Tags: Air Force District Washington Contract Vehicles Dataminr Defense.gov Department of Defense push alert U.S. Air Force USAF