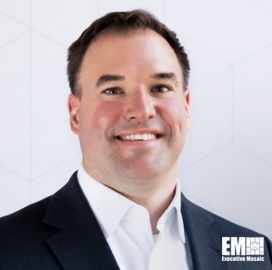 Dave West
Corporate Development VP
ECS
Dave West, ECS' VP of Corporate Development
Dave West serves as ECS' vice president of corporate development, responsible for evaluating mergers and acquisitions and partnering opportunities and helping drive growth strategies.
He also provides strategic planning expertise, guidance on communication with market partners and investors and assistance with joint efforts with ASGN, ECS said.
ECS is an information technology company that delivers solutions in cloud, cybersecurity, software development, IT modernization and science and engineering.
ASGN, an IT and professional services provider, completed its acquisition of ECS in April 2018 and West assisted in the integration and joint efforts between the companies.
ECS President George Wilson said West brought to the company invaluable expertise in mergers and acquisitions and a keen eye for strategy.
Before he joined ECS in April 2018, West led the merger and acquisition practice at Wolf Den Associates, a federal sector management consulting firm.
He previously served at the Department of Homeland Security as an adviser to Secretaries Tom Ridge and Michael Chertoff. He was a member of the secretary's staff, which he also helped assemble, ECS said.
He later held investment banking and principal investing roles at Morgan Stanley in New York.
West earned a bachelor of arts in economics from Duke University, a master of science in the history of international relations from the London School of Economics and Political Science and a master of business administration from the University of Chicago Booth School of Business.
Category: Executive Profiles
Tags: acquisition corporate development Dave West Department of Homeland Security ECS Executive Profiles George Wilson information technology IT LinkedIn M&A Michael Chertoff Morgan Stanley partnership Tom Ridge