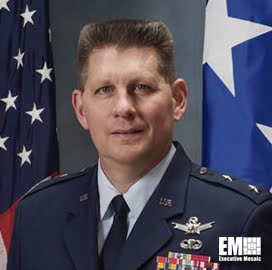 David Thompson
Vice Chief
Space Force
David Thompson Becomes Space Force's First Vice Chief of Space Operations
Gen. David Thompson, a past Potomac Officers Club event speaker, has officially been named as the Space Force's first vice chief of space operations.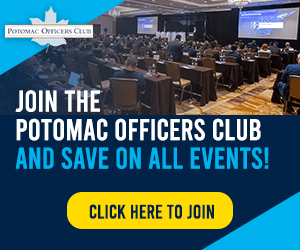 In his new role, Thompson will focus on building the Space Force's headquarters in the Pentagon and on establishing the Space Warfighting Integration Center. He said the two efforts will be his top priorities over the next three months.
Thompson added it is the vice chief's duty to elevate the Space Force as an equal to the other services and to provide the space perspective in the Department of Defense's processes. 
"Vice service chiefs work together to make sure the advocacy is right, the priority is right, the integration is right, the requirements are right, and decisions brought to the Joint Chiefs and Department Secretaries reflect all of that appropriately," Thompson said.
According to him, SWIC will serve as a key feature of force design both for the Air Force and the rest of the Pentagon. 
"What we now need to do is the hard work of defining exactly what it's going to do, exactly what its resources need to be, and exactly what its interfaces are going to be within the Space Force and the joint force," he said regarding SWIC.
Thompson led a 35-year career in the Air Force, having served as the head of the 45th Operations Group at Cape Canaveral Air Force Station, Florida; the Aerospace Data Facility at Buckley Air Force Base, Colorado; and space forces at U.S. Air Forces Central Command. 
He became vice commander of the Air Force Warfare Center in 2010 before moving on to serve as U.S. Strategic Command's deputy director of global operations in 2011. 
Since the Space Force's inception in 2019, Thompson had effectively served as the deputy of Chief of Space Operations John Raymond, a 2020 Wash100 winner.
Category: Speaker News
Tags: Air Forces Central Command C4ISRNET Department of Defense Gen. David Thompson John Raymond Pentagon Space Warfighting Integration Center Speaker News Strategic Command U.S. Space Force U.S. Strategic Command Wash100