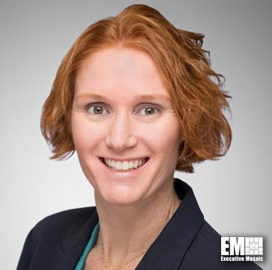 Dawn Halfaker
CEO and President
Halfaker and Associates
Dawn Halfaker, CEO and President of Halfaker and Associates
Dawn Halfaker is the founder, president and CEO of Halfaker and Associates, a service-disabled veteran-owned small business that specializes in software engineering and information technology.
Halfaker and Associates was established in 2006 to provide IT solutions to government organizations on matters of national and global significance.
The company said it delivers digital services, data analytics, cybersecurity and cloud solutions to government organizations.
Before she started the company, Halfaker consulted on several projects with the Defense Advanced Research Projects Agency's Defense Sciences Office. Her work at DARPA was focused on medical research and technology.
She also served as an intern advising the chair of the House Armed Services Committee. The said role was focused on key Department of Defense legislation and military health and veterans issues.
Halfaker served as a military police officer in the Army. She held multiple leadership positions and was deployed to Iraq with the 3rd Infantry Division as part of Operation Iraqi Freedom.
For being wounded during a combat patrol near Baghdad in 2004, she earned a Purple Heart and a Bronze Star.
Halfaker is an active member of the USO board of governors, the Quality of Life Plus Foundation board of directors and the Vail Veterans Foundation.
Halfaker earned a master's degree in security studies from Georgetown University and a bachelor's degree in Spanish and computer science from the U.S. Military Academy at West Point, according to her LinkedIn profile.
Category: Executive Profiles
Tags: Army CEO cybersecurity DARPA Dawn Halfaker Defense Sciences Office engineering Executive Profiles Halfaker and Associates health IT information technology IT President SDVOSB