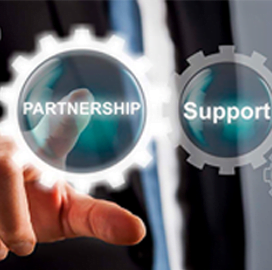 Deepwatch to Provide Managed Security Services In Support of Set Solution Clients
Deepwatch has entered into a partnership with Set Solutions to help medium and large enterprises avert advanced cyber threats through the use of managed security services and best-of-breed technology.
Michael Farnum, chief technology officer at Set Solutions, considers deepwatch as the leading managed security service provider in terms of advanced security technology capabilities, scalability and customer focus. Farnum expressed confidence that Set Solutions' enterprise customers will benefit from the managed security provider's Splunk security incident and event management expertise and sophisticated Palo Alto cortex XSOAR security orchestration, automation, and response deployment, deepwatch said Thursday.
"Deepwatch was a natural fit for Set Solutions and for our customers, given their deep expertise with best-of-breed security technology, high-touch squad delivery model, and a strong focus on successful outcomes," Farnum added.
Citing the challenges associated with cloud migration and SIEM expansion, deepwatch Channel Director Todd Bice emphasized the need for cost-effective 24×7 monitoring, correlation and response for security events. Bice argued that deepwatch is able to meet enterprise-wide security needs through its cloud-native platform, which supports customers and integrates hundreds of advanced security rules while incorporating a high degree of automation to proactively identify threats and reduce overall enterprise and brand risk.
Set Solutions is a Houston, Texas-based company that helps commercial, enterprise, government and educational customers build strong integrated cybersecurity programs. The company's services cover solutions consulting, architecture, technology procurement and implementation.
Headquartered in St. Petersburg, Florida, deepwatch is a computer security service provider that specializes in advancing companies' SecOps maturity.
Category: Partnerships and Executive Moves
Tags: cloud migration cybersecurity deepwatch Managed Security Services Michael Farnum partnership Partnerships and Executive Moves Set Solutions Todd Bice