CMMC Accreditation Body
Defense Information Network to Store Contractors' Cybersecurity Audit Data
Organizations interested in becoming an assessor for the Cybersecurity Maturity Model Certification program may now submit their applications, according to the head of the CMMC accreditation body.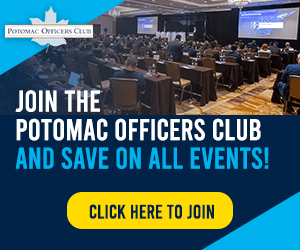 "I'm pleased to report that we had a very successful 'warm opening' with over 167 transactions," said Ty Schieber, chairman of the board of the CMMC accreditation body and a past Potomac Officers Club speaker.
Schieber added that the accreditation body itself will be populating the repository that DOD officials will use to manage certifications and audit data, Nextgov reported Tuesday.
Aspiring assessors need to accomplish a formal education program that is scheduled to launch in late 2020 or early 2021. According to a CMMC accreditation body press release, the program costs $200.
Meanwhile, the fee for becoming a certified third-party accreditation organization, which is a group that consists of assessors, is $1K.
Ben Tchoubineh, chairman of the accreditation body's training committee, said his office is essentially selling "vouchers" for the exams in the future so interested parties can reserve their spots.
While the complete set of requirements is still being discussed, Jeff Dalton, chairman of the credentialing committee, said the accreditation body will require assessors to have some level of adherence to requirements issued by the International Organization for Standardization.
ISO is an independent standard-setting body composed of representatives from 164 countries, according to ISO 9000 Store.
"They will be required to adhere to a standard and a certification standard themselves to make sure they are protecting the data they are privileged to see when they conduct an assessment," Dalton said.
Category: Speaker News
Tags: Ben Tchoubineh C3PAO CMMC Cybersecurity Maturity Model Certification Department of Defense Jeff Dalton Nextgov Speaker News Ty Schieber