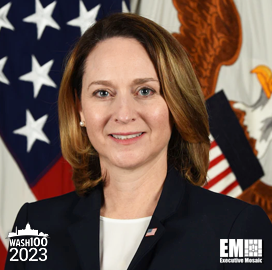 Kathleen Hicks
Deputy Secretary
Department of Defense
Defense Official Meets With Participants of Biden Administration's Additive Manufacturing Initiative
Deputy Secretary of Defense Kathleen Hicks shared perspectives on the Biden Administration's Additive Manufacturing Forward initiative in a Pentagon meeting Wednesday with some of the program's participants. Hicks, a 2023 Wash100 awardee and a speaker at a past Potomac Officers Club event, said AM Forward represents the power of partnerships that will ensure maintaining the world leadership of U.S. small and medium-sized businesses in innovation and critical technologies.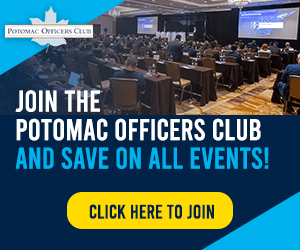 According to the deputy secretary, the initiative exemplifies how the Biden Administration gathers large manufacturers to help smaller U.S.-based suppliers increase the use of additive manufacturing, the Department of Defense said.
Other meeting attendees included U.S. Small Business Administration Administrator Isabella Casillas Guzman and executives from Lockheed Martin, General Electric, Stifel Financial and Applied Science and Technology Research Organization.
The meeting's discussion also focused on the potential of the SBA's Small Investment Company program to help overcome barriers in advancing critical technology and manufacturing priorities vital to national security.
According to Guzman, partnering with the DOD and leveraging SBA's public-private partnerships via the SBIC program's capital resource and expertise networks will drive manufacturing innovation in the U.S. industrial base.
Category: Speaker News
Tags: additive manufacturing AM Forward Department of Defense Isabella Casillas Guzman Kathleen Hicks Small Business Administration Speaker News