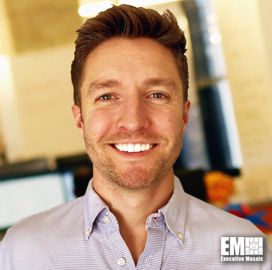 Sam Jones
Chief Product Officer
Govini
Defense Technology Veteran Sam Jones Named Govini Chief Product Officer
Data analytics provider Govini has named Sam Jones, who has years of experience in defense technology, as chief product officer.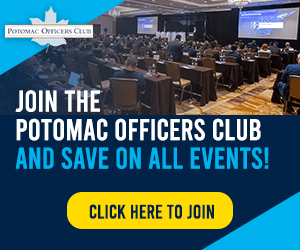 He joined the company after spending his career delivering innovation and results to the Department of Defense, including taking on the senior product and engineering roles at Palantir Technologies and Shield AI, Govini said Monday. 
CEO Tara Murphy Dougherty is optimistic about Jones joining the leadership team as she said his track record will help the organization to grow in the defense business.   
"His deep national security experience will allow him to expand our current products in areas related to defense supply chains, resourcing and reform, and technology and innovation," she said. 
Jones said Govini's reputation as a leading data science provider for a decade would serve as a springboard to launch its latest products in the market. 
"Now more than ever, in this era of great power competition with China and others, we are seeing the dramatic impacts of data driven decision-making at the Department of Defense," he said. 
In 2019, Govini landed a potential five-year, $400M indefinite-delivery/indefinite-quantity contract from the DOD for data access and analysis support. Under the IDIQ contract, the Virginia-based company will offer DOD offices access to its dataset to assist the agency in cost-savings efforts and enhance operational performance.
Before joining Govini, Jones spent two years at Shield AI's product and engineering group, where he headed the development of the company's core learning and intelligence platform. He led the business unit tasked to porting Hivemind Edge onto third-party networks.  
From 2014 to 2018, he ran Palantir Technologies' cybersecurity business, execution and product development. He also oversaw other initiatives for the company's defense, intelligence, retail and supply chain customers. 
Prior to Palantir, he was a software engineer in the U.S. Air Force, supporting 24AF cyber mission and technology strategy. 
Earlier in his career, Jones was the founder and CEO of Echo Response Technologies, served as an undergraduate researcher at Cornell University and held a software engineer internship role at MIT Lincoln Library.
Jones graduated from Cornell University with a bachelor's degree in electrical and computer engineering.
Category: Partnerships and Executive Moves
Tags: Chief Product Officer data Department of Defense executive movement Govini machine learning Partnerships and Executive Moves Sam Jones