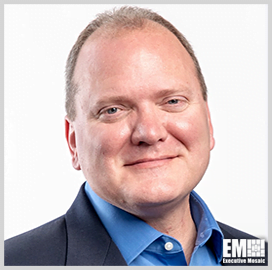 Jay Boisseau
Dell's Jay Boisseau: Government Needs Better Data, Processors, Algorithms to Adopt AI
The government needs the collection of more digital data, the advancement of new processors and the development of better algorithms before it can effectively adopt artificial intelligence, according to a Dell Technologies executive.
Jay Boisseau, Dell's chief artificial intelligence and high-performance computing strategist, said government agencies can use AI to unlock the benefits of object classification, video analytics, natural language processing and unstructured data translation.
"Ultimately, the technology gives us the ability to understand the present better by uncovering patterns and features that would have eluded humans or other analytics techniques," Boisseau said. 
In an article titled "The Perfect Storm Behind the Rise of AI," Boisseau discussed AI's potential to help agencies extract value from data and improve the government's networks for public safety, GovCon Wire reported Tuesday.
He said AI can be trained to recognize the sound of gunshots and human cries for help. The technology can also be used in combination with simulation to predict how forest fires may evolve, Boisseau added.
The government should take advantage of the predictive capabilities of AI that could help in protecting people and their interests, Boisseau said.  
Boisseau stressed the importance of being careful about how developers collect and use data for AI, saying they have a responsibility to ensure that the technology is protected from misuse.  
"We should embrace the tremendous positive power of these capabilities for government, industry and research while making sure to understand AI's limitations and risks," he said.
Boisseau added that enacting effective policies to ensure fair and responsible AI use is even more important now that the technology has matured.
Category: Popular Voices
Tags: artificial intelligence cybersecurity Dell Technologies digital data federal agency GovConWire Jay Boisseau Popular Voices